UPDATE: Fresh had her babies on Monday, December 16/20. All puppies are reserved. 
 Grit is the whole package. He's confident, outgoing, social, doesn't know a stranger, great with other dogs and animals and is as talented on sheep as much as he is in other sporty venues. Bred to Fresh I hope that he adds a little 'grit' to her personality and that Fresh continues to pass along her easy going, easy to live with side.
Structurally both of these dogs are well balanced and nice movers with plenty of push and power.
Fresh will be busy qualifying for AKC Nationals this Spring/Summer 2019 and we hope that she will be bred and done with pups in time for her to compete! Fresh is VERY nice girl. She's not over the top in any way and is an absolute perfect dog to live with (she's known for draping herself across the back of the furniture like a cat). 
One of my favorite parts of this combo is that both sides of the pedigree are full of talented sheepdogs but  both have also produced great sport dogs as well. 
Fresh is OFA good, shoulders/elbows normal and DNA normal on full breed panel
Grit is OFA Excellent, shoulders/elbows OFA'd normal, BAER Normal and DNA normal with the exception of TNS/SN carrier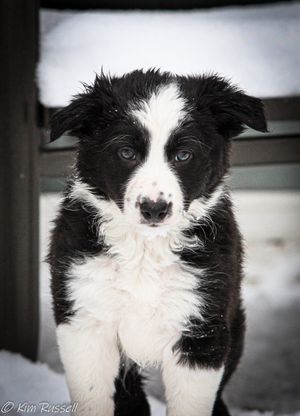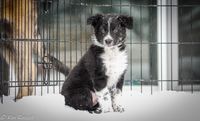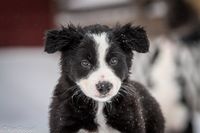 2016/11/21

ABCA 441205/AKC DN51677601 OFA Excellent, Shoulders normal CEA/DM/CM/IGS/MDR1 normal TNS carrier

2011/7/9

CEA DNA Normal by parentage, OFA Excellent, TNS Carrier, IGS Normal ABCA 369729, AKC DN38477701

ISDS 277219 & ABCA 333914 Joyce Heibertshausen B/W/T rough coat DNA Normal for CEA Hips OFA Good

2016/6/17

ISDS 345928/ABCA 440788/AKC DN49798601 OFA Good, Elbows/shoulders normal DNA normal for full breed panel

2007/4/21

CEA DNA Normal, CERF normal, Hip Score : 21

International Supreme Champion 2008 2008 and 2011 World Trial Finalist 2011 World Trial 6th placing in Final 2010 Champion Selattyn Double Fetch Final 2009 International Qualification - 16th 2009 Welsh National 2009 - 12th 2009 Victor Ludorum (South Wales) - 7th= 2008 Welsh National - 4th 2007 Welsh National - 3rd

Jaff (D.J.M.Evans) 231424

Kemi Gypsy (L.Myatt) 262209