About Kilt...
Imp. Kilt, Elite Big Air Dog CGC RATN
AKA: 'Kilt', Guilty Kilty, Kilters
CEA/EAOD DNA Carrier, DM/ICM/MDR1/NCL/TNS Normal
OFA Excellent, Elbows/shoulders normal, BAER Normal
DOB: September 27, 2016

Kilt is a wonderful girl with a lovely body and a to die for temperament.  She's one of those 'unflappable' dogs who isn't phased by sound, sights, kids or other animals.  She's sweet natured to the core without a mean bone in her body. When I brought her home as a puppy she was the most pliable, bendy, snuggly pup I'd had since Tripp. She was MORE than happy to have me flip her upside down in my arms and cozy into the couch for an evening. Fast forward to the present and Kilt  is very talented at dock jumping. In 2017 she qualified for the National Championship at only 9 months of age! At Nationals she placed 5th! In 2018 at 18 months old Kilt qualified to compete at the DockDogs World Championships. She has been invited to compete at the world champinoships every year since! Kilt is the perfect combination of eagerness and drive, but she has an off switch and a soft side that comes out when the game is over. 
LINK TO KILTS OPTIMAL SELECTION DNA RESULTS
Kilt is ISDS, ABCA and AKC registered

Kilt is co owned and loved by Victoria Craig in London, ON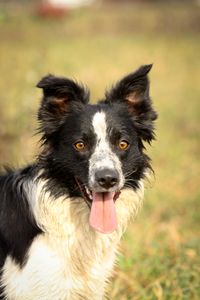 2016/9/27
ISDS 347630/CBCA 14738/ABCA 445700/AKC DN51677501 OFA Excellent, Elbows/shoulders normal, CEA Carrier, DM/IGS/MDR1/NCL/TNS normal